| | |
| --- | --- |
| Tom Bowl: The Future | |
| | |
Tom Bowl Tower
Right now one of the issues with the Tom Bowl is that people come up to Beal City but they can't stay in the city. There is a bed and breakfast but other than that there isn't much in the way of accommodations. To help with the lodging in Beal City we would like to explore building the Tom Bowl Tower. A hotel that not only would give the teams a place to stay, but also a place for all the Tom Bowl fans to stay when they are in town.
Below is a conceptual photo of how the Tom Bowl Tower would look in Beal City.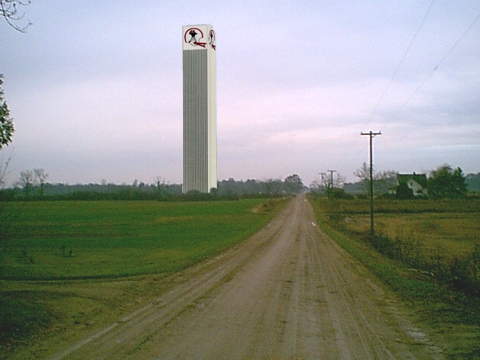 And here's a picture of the lobby as we see it.